Thai Foot Massage is very popular in massage parlors. But, not many know that the science of foot massage has its roots in China. Foot massage was first introduced into Thailand by a group of masseurs getting training from Singapore and returned to work with the Institute of Thai Traditional Medicine. After that, the body of knowledge has been further improved and developed.
Foot massage techniques consist of "foot massage for health" and "reflexology". Both types of foot massage are related to the internal organs of the body which ensure a better effect than just for relaxation. This article has gathered information about 5 benefits of foot massage that you might have not expected.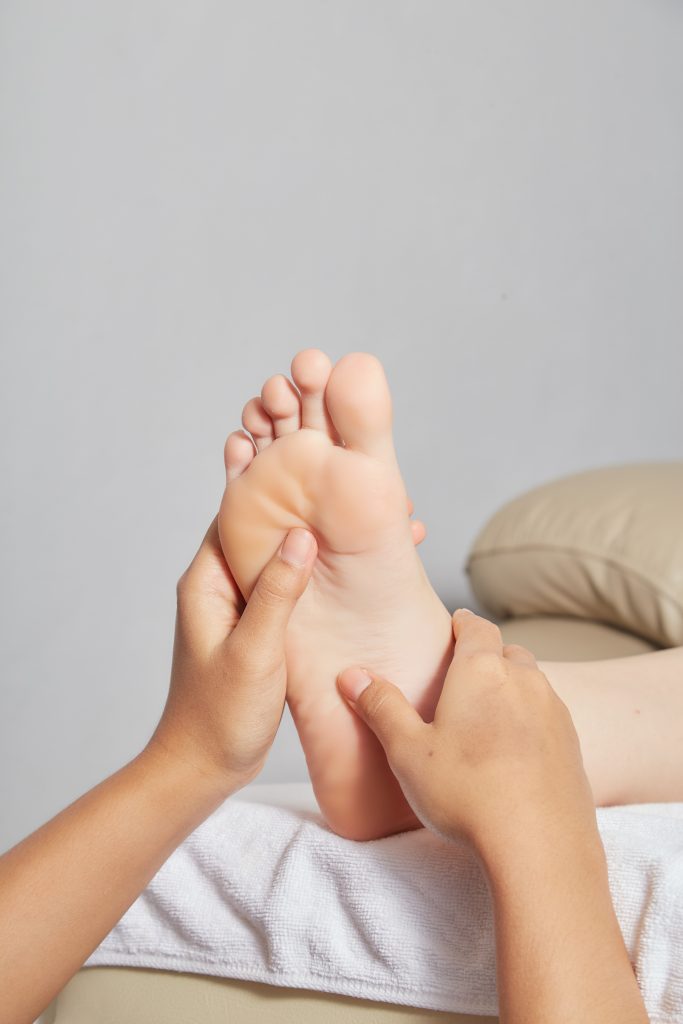 5 Ultimate Benefits of Foot Massage
1. Enhance the function of muscles, joints, and tendons
Feet are the organs that have to bear the pressure and weight of the body all the time. Therefore, it is the part that is heavily used and inevitably burdened. Foot massage helps promote flexibility and relaxation of muscles, joints, tendons to work more efficiently. This will make your foot muscles more relaxing and your movement better.
2. Relieve stress and relax your mental health
Foot massage is like doing a spa for the feet themselves. This will help relax the body and also reduce muscle tension and anxiety. In traditional Chinese medicine, the soles of the feet are believed to have nerve connections to the brain. By massaging the feet, it can relieve migraines and give the brain a rest to find peace of mind. Thus, helping to sleep easier and sleep well all night.
3. Balance the body system and improve blood circulation
Massage will help stimulate blood and lymph flow to the muscles in the soles of the feet, which is the nerve center. As a result, internal organs function better leading to better body balance and overall health. This will be especially evident in the elderly who do not move or do activities that use the body as young people.
4. Tell more about your organs than you think
In Chinese medicine, people believe that the soles of the feet are nerve centers connecting to the internal organs of the body. The foot massage will let you know which part of the organ has problems from pressing the soles of the feet. If the point connected to any organ is painful when pressed, it is possible that the organ is not working properly or has symptoms of illness. However, you should have a physical examination to confirm the symptoms of any disease or illness that may occur regularly.
5. an alternative treatment along with conventional medicine
Getting a foot massage from experienced masseuses is a relatively safe treatment because they do not use drugs and chemicals. Therefore, conventional medicine has applied foot massage as a complementary treatment for patients undergoing treatment of various diseases such as stroke, rheumatoid arthritis, and musculoskeletal diseases. It is found that foot massage has a positive effect on the treatment and can improve the quality of life for patients.
However, all 5 benefits above may not work for everyone or every time you go get a massage. Thus, if you want a foot massage, you should choose a shop that has a standard. This is for the safety and good health of everyone's feet. If anyone wants to get a massage, you can go book at ThaiHand's website. We have more than 150 massage parlors ready to serve with discounts of up to 70%. Book and go immediately!
Get Massage Now!
Certified massage parlors with upto 70% off.